6 tags
6 tags
9 tags
5 tags
9 tags
10 tags
11 tags
Tour de Noog with David from PPRWRK
Saturday was a great day.  After wandering the booths at the Chatty Crafty art show at Ross's Landing and grubbing on a couple of delicious burgers (veggie and meaty) from the Southern Burger Co truck, we met up with David Ruiz of 423 Bragging Rights and one half of PPRWRK (remember? from this post?) for Tour de Noog - an art guided bike tour of Chattanooga.  We took off from the river,...
8 tags
locals worth listening to SharkWeek We caught them first at JJ's and then again this weekend while helping out with the Four Bridges Art Festival.  They are great in a Wear-An-Indian-Headdress-While-Feet-Stomping and Swing-A-Toddler-In-The-Sunshine kind of way.  How's that for a music critique?  Anyway, they're great.  Check them out.
10 tags
lately
Happy weekend!  What are you all up to this weekend? We're going to check out the new food truck lot downtown, Center Park - we get pretty excited about food trucks.  Then we're thinking of starting a 1/2 price sangria Sunday tradition at Taco Mamacita, who's in?  And we'll also be helping out with the Four Bridges Art Festival Saturday and Sunday. ...
2 tags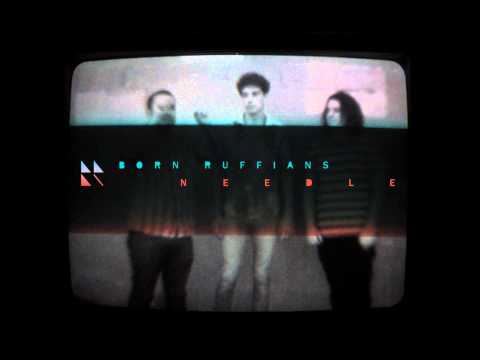 5 tags
10 tags
second best
We're plant based eaters for the most part.  Megan has tried a vegan diet for the better part of the last year with a few exceptions of eating with family and friends and eating out.  Kaylon has therefore been a de facto vegan for the better part of the last year because as I'm sure you're all aware by now, he is the cook.  Megan is not.  (proof) We've been a bit...
8 tags
scenes from the market street bridge
8 tags
yesterday's
this was yesterday's walk around.  when the sun is shining, we roll out of bed, hair unkempt, sneaks thrown on, camera in hand and we take off to explore.  here's what we found… windows open everywhere. hey look, this guy now has company. as spring splashes color between grey buildings, this city gets prettier and prettier… and finally, a stop at...
9 tags
10 tags
8 tags
9 tags
this is... the weekend
This is a little bit of sun on our walk around.  This did not last long. This is a collection of vices.  (update:  by jack) This is the end of the Chattanooga Challenge. This made me smile.  (It also made me want watermelon.) This is your warning. This is our new pal soCro.  He's awesome.
7 tags
4 tags
8 tags
weekending
Even though it's Thursday, we've decided to just go ahead and start our weekend.  Because we're Tuttles and that's what we do!  And also because we're both off tomorrow. Here's how our weekend might play out… Go back to Coolidge Park and hope this violinist is there again practicing in his cutoff shorts and bare-feet.  Because last weekend, our behind...
5 tags
8 tags
7 tags
river-walking
The Tennessee Riverpark is the perfect place for wandering.  The whole trail is thirteen miles long, but we made it just to this little bridge and turned around.  One day we'll take it all the way to the Chickamauga Dam - maybe on bikes and maybe with a stop at the Boathouse for oysters and a beer.
6 tags
outside!
we lucked out with this sunshine on saturday, so we spent the afternoon outside soaking it up. not pictured:  the TONS of other people doing the exact same thing as us. we promise this town isn't a ghost town, they just seemed to escape every shot.
2 tags
5 tags
4 tags
conversations with megan
kaylon:  do you want to learn how to play cribbage? megan:  the game they play in harry potter? kaylon:  no, that's quidditch. —- megan:  i want to someday be able to do a v-sit and at the very least rest my elbows on the ground.  i can barely lean over!  homegirl on the yoga tape gets her head all the way to the ground! kaylon:  homegirl?  yoga tape?  i'm pretty sure no...
4 tags
a little peak at our little nook
the old trunk hides a lot of infrequently used items…sewing machine, out of season clothes, etc.  and the bed is also our couch.  there's a sleeping kaylon in it to the right. a rotating display of art/posters/photos and plants on this ledge. our windows face east toward the city so we get great light in the morning.  and then as the sun goes down behind us, it's...
6 tags
around here
This was yesterday's walk around the neighborhood.  Excuse us as we exclaim once again that "We can walk EVERYWHERE!"  After a few years of 20 minute drives up and down the mountain, this aspect of city living hasn't really sunk in yet.  Our little car has been sitting pretty in the parking garage all weekend.  She's an old car and we like...
8 tags
Well, we made it and we've come out from under our boxes to share some progress.  This was Friday afternoon.  We picked up a gallon of blue paint that we may or may not regret later and got to work painting two blue walls, stopping only to eat noodles on the floor.  Speaking of walls and speaking of floors… we know that these (the concrete blocks and the carpet squares) are not...
3 tags
Wanderlust
/\ books, the curse of the nomadic class /\ I was talking with the immortal Garrett McMillan on the interwebs the other day and he mentioned how weird it will be for him to have Megan and me as city dwellers. After years of a blog about self sustenance, hiking, and nature he sees this glimpse we offer of our idyllic rural life. What he does not see and what we do not talk about is 45 minute...
two of my favorite things
Well, three of my favorite things if you count that handsome guy with the pie.
photos that made us laugh.
Kaylon as Rowlf The Dog Walking man found a steak. One of those couches from last week.  Yikes, right? And a couple of really good hair days. Happy Monday!
4 tags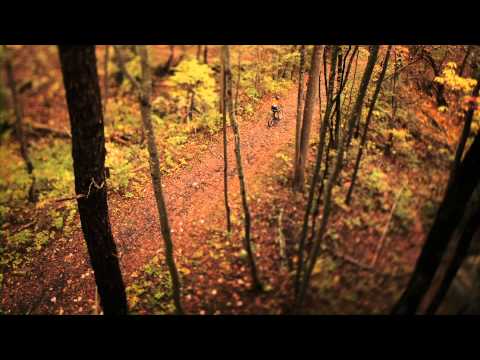 weekending
When there's the least bit of sun… we walk.  There's not much to do up on this mountain but if you fancy a stroll, the mountain is where it's at.  On this particular beautiful day, a very nice lady drove by us and asked if we needed a ride because "surely no one would be walking in this weather".  We were grateful for the gesture, but utterly confused by her...
2 tags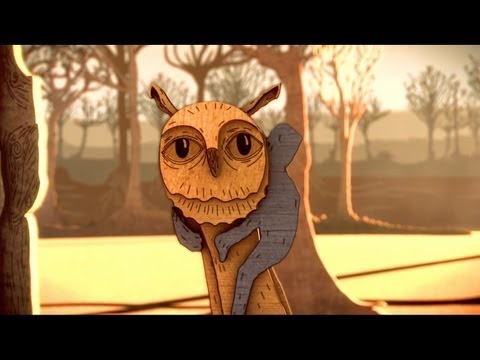 4 tags
in case you missed us...
And we're back! We took an unintentional technology hiatus when our camera and computer went kaput (Come to think of it… our microwave and vacuum also died around the same time.  What is going on here in this little cabin?)  Anyway… with a new camera thanks to Santa (aka Kraft family) and a new computer, we've come out from under our rock and have plugged...
5 tags
around here lately.
Around here lately… Kaylon has been perfecting the art of vegan cooking and it's been a delicious experience.  Pictured above are simply waffles, but besides those we've had a dozen different takes on curry, tofu stir fries, veggie soups and Thai lettuce wraps.  He's becoming quite a wiz in the kitchen. Around here lately… Megan has not yet tired of...
6 tags
october in december on 12.2.12
Sundays.  Our Sundays lately have been pretty predictable.  We sleep in.  We tidy the house.  We order sandwiches to-go from the bistro down the street (a Reuben for Kaylon, a fried green tomato sammy for Megan)  We turn the Jacksonville Jaguar game on the radio mainly because we don't have a TV, but also because it's a little less painful when you're just listening and...
3 tags
diy christmas treepee
The pretty obvious steps:  Find three branches, twine them together and wrap some lights around.  The stars on the top are made of super-bendable wire and then they're just wrapped around the tips of each branch a few times. We made up this Christmas tree teepee (treepee) last year and loved it so much we put it up again.  It's easy, it's pine-needle-mess-free,...
4 tags
christmas lights and a full moon and megan has...
Last night under a full moon we tossed a few lights on the wee cabin.  Then the stray cat came by (and photo-bombed that last picture, see her?), we turned on some Christmas music, poured a few drinks and toasted the holiday season.  We don't normally get into the Christmas hype.  I usually hate Christmas music.  But this year I just decided on a whim to get into it and now I'm...
4 tags
life lately.
Megan was thisclose to buying this ridiculous moose hat.  I honestly don't know what stopped her.  This kind of crazy is right up her alley. On a date night in Rome these Christmas lights made these orange-leafed trees even orangier. Cat + ball of yarn cliche on the front porch. Thanksgiving Day Cornhole Tournament The spectators:  Kaylon's sister + Benny (the dog) in a...
3 tags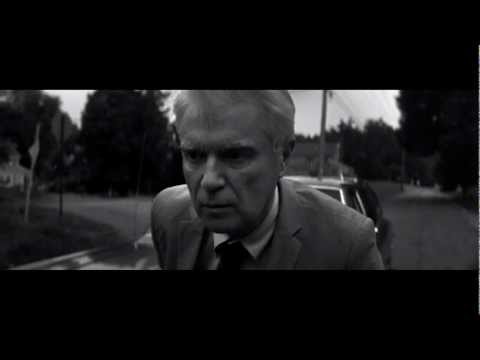 6 tags
Birmingham in a day.
To get to Florida, we flew out of Birmingham.  When our flight landed us back there at 7am on Monday, we decided to make a day of exploring the city. First stop… coffee!!! Google maps pulled up O'Henry's Coffees in Homewood, so we decided to try it out.  The lattes were delicious, the atmosphere was great, the people… well… they all looked really sad....
3 tags
4 tags
around here. on a cold grey day.
1.  We walk. 2.  Leaves!  Leaves everywhere, inside and out. 3.  Mulled cider on the wood burning stove.  Keeping us toasty. 4.  Lazy dogs. 5.  Deliciousness and a small stack of mitts. 6.  Family photo. We're hitting the road (well, the air rather) this weekend for some warmer weather, some football and some much needed Kraft family time.  Catch you all next week!